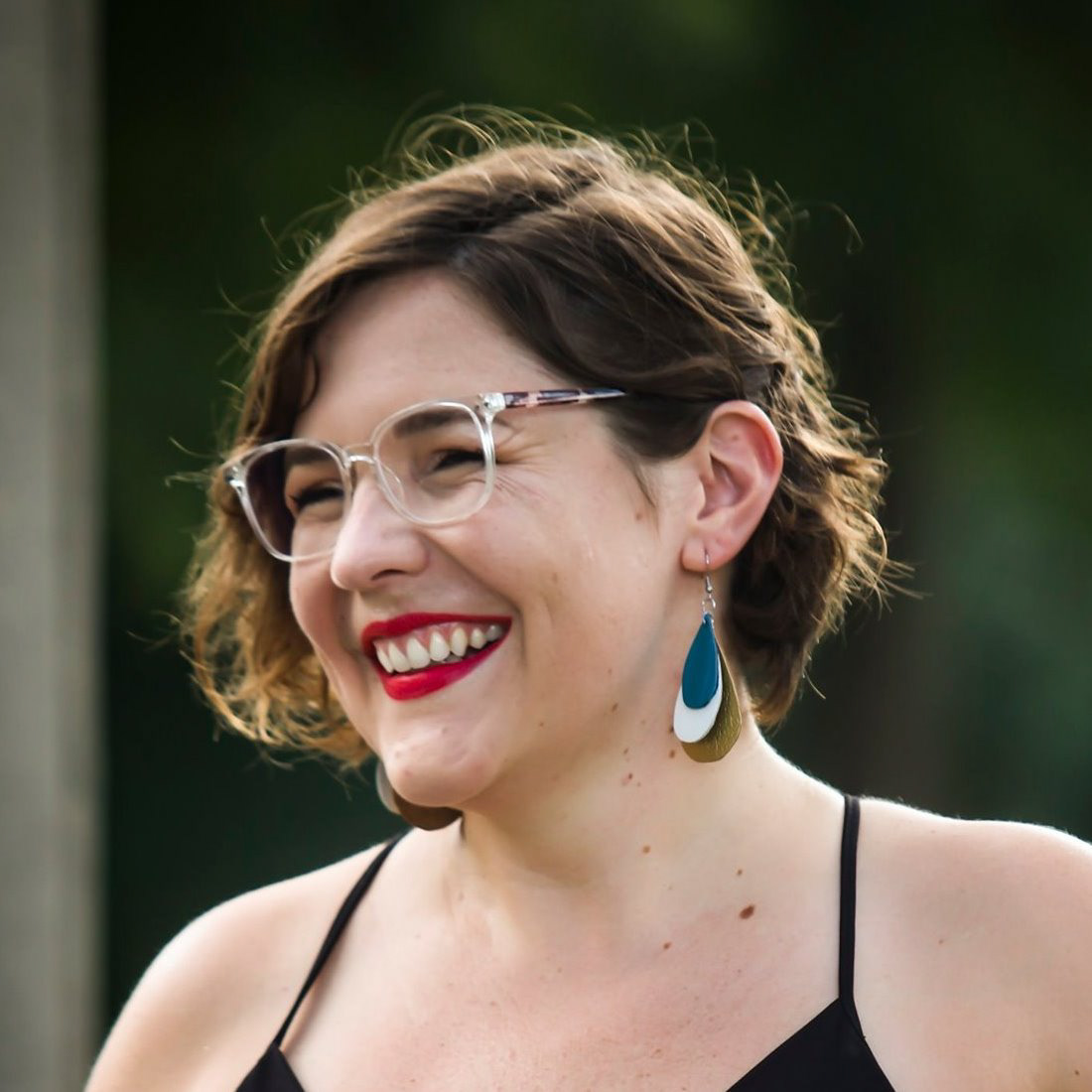 Hi there! I'm Laura Sanders, an Ohio-built designer, illustrator,
and comedian living in New Orleans. 
As a sometimes too-confident child, I informed my parents of my plan to "sell my drawings door-to-door." After a prolific high school career making T-shirts and posters for dances and musicals, I received a bachelor's degree in visual communication design from the Ohio State University. 
Rather than knocking on doors with doodles after graduation, I've worked with liquor brands, big magazines, non-profits, bartender summer camps, software companies, comedy festivals, and many other weird and wonderful clients. 
I'm passionate about print layout and has received numerous awards from the Society of Professional Journalists for her work. 
When I'm not at my computer or on the couch with my dog Roscoe (he's a good boy), I perform stand-up across the country. Her album Oh God Please Like Me debuted at number one on the iTunes comedy charts. I regularly performs and produce comedy shows in New Orleans and would love to see you at one.