Beyond Reasonable, Illustration for (614) Magazine
(614) Magazine's September 2010 issue covered a controversial death row case that had many people taking a closer look at the Ohio Death Penalty. With a dearth of photos surrounding the case, it was a challenge for (614) to find images as compelling as the story. I collaborated with the writers of the story to create the following illustration.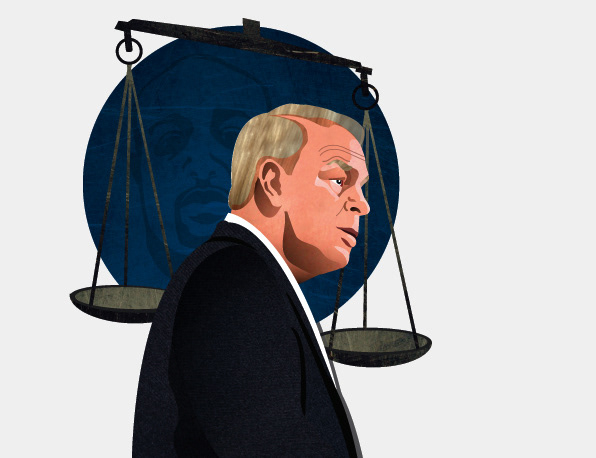 After a failed clemency hearing, death row inmate Kevin Keith's life rested solely on the decision of Ohio Governor Ted Strickland. This  illustration depicts Stricklands Struggle as well as the Keiths helpless position.